The Year of Consecrated Life has begun!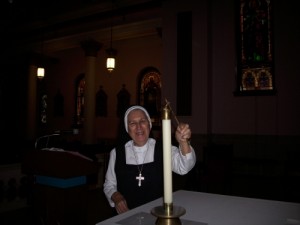 We welcome you to join the Sisters to pray for vocations every Sunday between 4-5:30PM in the Sacred Heart Chapel.
Prayer will include Adoration of the Blessed Sacrament, the Glorious Mysteries of the Rosary and Evening Prayer.
Join us in "Waking Up the World" to Jesus' Real Presence, Prayer and the call to Religious Life!