Like the rest of the northeast and mid Atlantic areas, New York City and its Brooklyn borough has been submerged to some extent under snow.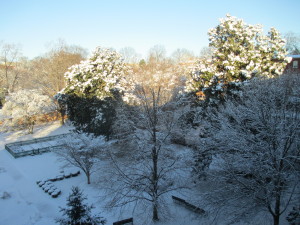 And so has Visitation Monastery in Bay Ridge!
Our prayer lives go on within the enclosure as usual, except that a Communion Service had to be held in place of Holy Mass as the priest was unable to travel to the Monastery.
Perhaps this afternoon we will have recreational sledding!