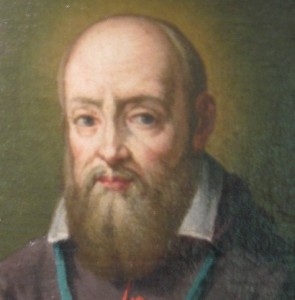 Today is the Feast of the Holy Founder of the Order of the Visitation of Holy Mary, St. Francis de Sales. Visitation Sisters around the world are united spiritually in deep gratitude for his life, his teachings, his "Living Jesus" and for our monastic vocations.
St. Francis de Sales was a spiritual guide for laity and religious alike, and is best known for his book The Introduction to the Devout Life which continues to guide followers of Jesus to holiness today.
He was also a Bishop, an eminent preacher, and is a Doctor of the Church.
We celebrate his Feast all throughout this day in our Monastery.
Our Liturgy of the Hours is sung with exquisitely composed chant melodies that raise our hearts and minds to deep appreciation of our saintly Founder and his love for God.
The early morning Mass, also with uniquely composed hymns, is celebrated by our parish priest who always comes prepared with deep reflections on St Francis de Sales and his relevant meaning in our lives.

To enhance our devotion, we place a first class relic of  St Francis in the center of the choir to be reverenced by each Sister as she enters.
Also each Sister receives a "legacy" from him; a special quote prepared earlier from his writings that she takes to heart and follows  throughout the day and year.
In the afternoon we expose the Blessed Sacrament for adoration and in gratitude thank Jesus for all His gifts to us and the world through St Francis de Sales.
Our lively recreation includes talking at meals rather than the usual silence, with food often provided by benefactors.
Two Sisters in particular celebrate this day; as for one, it is her birthday, and the other her Feast day, so they receive cards and flowers at their place in the refectory.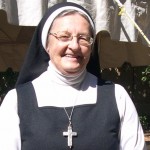 Our evening recreation is equally as animated as we round out the day in community with joy!