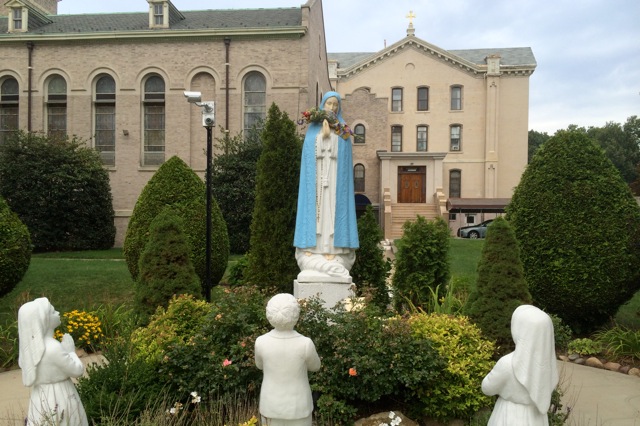 From the Brooklyn Diocese Net TV
Sisters Celebrate 450th Birthday of St Francis DeSales
August 22, 2017
Katie Engesser reports that on the birthday of a Saint.
Our Lady of Fatima's First Home in Brooklyn
May 10, 2017
Ahead of the canonization of two of the shepherd children in Fatima, Katie Engesser visits  Visitation Monastery Fatima Statue
The First Monastery of Brooklyn
March 9, 2017
It's National Catholic Sisters Week! Katie Engesser reports from one of the oldest congregations in the diocese, the Order of the Visitation of Holy Mary
Posted on December 4, 2017 by the Sisters
Net TV came by to interview dads and daughters of Visitation Academy
https://netny.tv/episodes/currents/dads-daughters-prepare-academy-creche/
Posted on August 3, 2017 by the Sisters
Reporter Michelle Powers visited Visitation Monastery to uncover different aspects of this unique monastic environment within Brooklyn's Bay Ridge neighborhood!