The Brooklyn Diocese has declared a Year of Vocations beginning August 4, 2017.
Our Visitation Monastery welcomes any woman or man discerning a vocation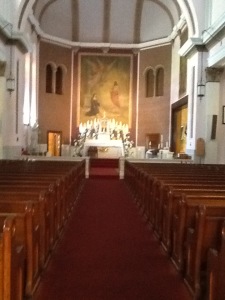 to join us every Sunday from 4PM-530PM for Adoration of the Blessed Sacrament, The Rosary and Evening Prayer.
We also invite any other persons who wish to pray with us in our Sacred Heart Chapel to join us at that time.
May Jesus grant you insight into His Will for your life!